An online public seminar on "Embedding STEAM in Early Childhood Education and Care" was held on 27th September 2022 (Tuesday). Over a hundred of teachers, students, researchers and parents participated in the discussion of integrating Science, Technology, Engineering, the Arts and Mathematics in ECE.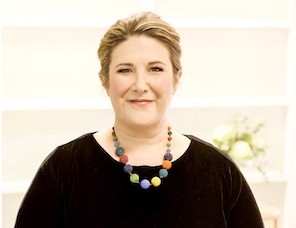 We are honored to have Professor Caroline Cohrssen as our Guest Speaker.
Professor Caroline Cohrssen is Professor in Early Childhood Education at The University of New England in Armidale, NSW, Australia. Professor Cohrssen is interested in children's learning in the years prior to school commencement, and for this reason her research encompasses the home learning environment as well as early childhood education and care settings. The translation of research into teaching practice underpins her work with pre- and post-qualification early childhood practitioners and for this reason, her research is disseminated through social media as well as academic journals and conferences.
Professor Cohrssen's doctoral research was undertaken at The University of Melbourne and positioned within the E4Kids study, the largest longitudinal study to investigate effective early educational experiences of young children in Australia to date. She collaborates with diverse colleagues from different countries and is also interested in the impact of culture and context on both early childhood teaching practice and children's learning and development. She has recently returned home to Australia after spending three years at The University of Hong Kong.
Professor Cohrssen has numerous publications that include book chapters and peer-reviewed journals about teacher education, pedagogy, early childhood mathematics, the home learning environment and others. Professor Cohrssen recently co-edited a book Embedding STEAM in Early Childhood Education and Care, which presents chapters contributed by experts in the field who examine the teaching of STEAM (Science, Technology, Engineering, the Arts and Mathematics) in early childhood from multiple angles. We are very pleased and honored to have Professor Cohrssen share her research and insights with PECERA-HK in this public seminar.