The Hong Kong Chapter of the Pacific Early Childhood Education Research Association (PECERA-HK) is honored to have Mr. Kevin Yeung Yun-hung, Secretary for Education as the officiating guest, Professor Kathy Sylva and Ms. Kao Hsiu-hua as the keynote speakers for our conference.
Officiating guest:
Mr. Kevin Yeung Yun-hung, HKSAR Secretary for Education
Keynote speakers: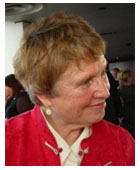 Kathy Sylvais the Professor of Educational Psychology at the University of Oxford. She has led large-scale studies on the effects of early education on children's development. She has also developed parenting interventions aimed at enhancing parents' capacity to support their child's learning and behaviour. Prof. Sylva was awarded an OBE in 2008 and the British Education Association's Nisbet Award for outstanding contribution to educational research in 2014.
Keynote title: "Curriculum, pedagogy and the quality of children's experiences: What matters most?"
Keynote speakers: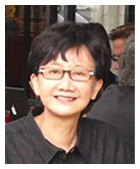 Ms. Kao Hsiu-hua is the Founder and Director of Emile Early Childhood Educational Institution at Taiwan, Chief Executive Officer of Taiwan Shen Chai Elementary School and Chief Editor of the Taiwan· Emile Journal – "Explore".
Keynote title:"Multiple-scaffolding in Play"