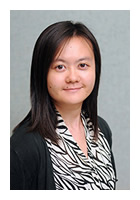 The Yew Chung Education Foundation and Pacific Early Childhood Education Research Association – Hong Kong Chapter (PECERA-HK) are very pleased to be co-organizing a public seminar on "The Science of Praising Children".
"You're so smart!", "Well done!" How would you react when your child performs well? Praising children in proper ways can confer tremendous benefits to children; praising children inappropriately, however, may create pressure that deters children from taking on future challenges. Drawing on latest research findings in educational and developmental psychology, the speaker will discuss what effective and ineffective praises entail, and explore the different ways through which parents and teachers can enhance children's learning motivation and confidence through the use of praise.
Dr. Cecilia Cheung is an Assistant Professor of Psychology at the University of California, Riverside. Her research focuses on the role of parents and school in children's motivation and achievement.