The Yew Chung Education Foundation and Pacific Early Childhood Education Research Association – Hong Kong Chapter (PECERA-HK) are very pleased to be co-organizing a public seminar on "Understanding Dyslexia and Other Learning Disabilities".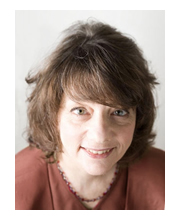 Professor Linda Siegel is the former Dorothy C. Lam Chair in Special Education and an Emeritus Professor in the Department of Educational and Counselling Psychology and Special Education at the University of British Columbia, Vancouver, Canada.
She has over 200 publications on early identification and intervention to prevent reading problems, dyslexia, reading and language development, mathematical concept learning, mathematical learning disabilities, and children learning English as a second language.
She has been the President of the Division of Learning Disabilities of the Council on Exceptional Children. She is currently the Vice-President of the International Academy for Research on Learning Disabilities. In 2004, she was awarded an honorary doctorate from Goteborg University in Sweden. In 2010, she was awarded the Gold Medal for Excellence in Psychological Research from the Canadian Psychological Association. In 2012 she was awarded the Eminent Researcher Award from the Learning Difficulties Association of Australia. She has recently published a book entitled Not Stupid, Not Lazy: Understanding Dyslexia and Other Learning Disabilities. This book is published by the International Dyslexia Association.