The Pacific Early Childhood Education Research Association – Hong Kong Chapter (PECERA-HK) and the Early Childhood & Elementary Education Division of the School of Continuing Education, Hong Kong Baptist University (SCE HKBU) successfully co-organized a seminar on the topic of "Children as Citizens in the Community" on April 15, 2013.
What does it mean to see young children as citizens—not as hypothetical or future citizens–but as contemporary members of their community? Dr Benjamin Mardell shared examples of projects from the United States where young children are seen as capable of constructing and communicating complex ideas and adding their unique perspectives to community conversations. The results are powerful learning experiences for children, meaningful professional development for teachers and a better understanding of the value of high quality early childhood education on the part of the key decision makers.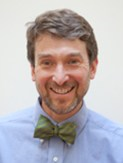 Dr. Benjamin Mardell is an Associate Professor in Early Childhood Education at Lesley University and was a researcher on the Making Learning Visible Project at Project Zero at the Harvard Graduate School of Education. For the past 30 years, he has taught and conducted research with infants, toddlers, preschoolers and kindergartners, including a year teaching in Hong Kong. He is a co-author of Visible Learners: Promoting Reggio-Inspired Approaches in All Schools, Making Learning Visible: Children as Individual and Group Learners and Making Teaching Visible: Documentation of Individual and Group Learning as Professional Development. He is also the author of From Basketball to the Beatles: In Search of Compelling Early Childhood Curriculum and Growing Up in Child Care: A Case For Quality Early Education. In his spare time, Dr. Mardell enjoys competing in sprint triathlons.